Garage Door Service in Lighthouse Point
In Lighthouse Point, CT Garage Door stands as your premier choice for comprehensive garage door solutions. With a commitment to excellence, our professional team offers top-notch services, from installation to maintenance and repairs. Count on us for reliable, secure, and efficient garage door solutions that enhance both safety and convenience.
Same Day Service

Professional Team

Honest and Reliable
Mobile Service
Fast Response
24/7 Emergency Service
Competitive Price
Guaranteed Satisfaction
Lighthouse Point

Garage Door Installation & Repair
CT Garage Door is your trusted partner for expert garage door installation and repair services in Lighthouse Point. With years of experience, our professional technicians have a deep understanding of the local community's unique garage door needs. Our commitment to quality shines through in every project we undertake. 
We specialize in a wide range of garage door styles, from classic to contemporary, ensuring you find the perfect fit for your home. Whether it's sectional, roll-up, or overhead doors, we have you covered. At CT Garage Door, we use only top-tier materials and parts to guarantee long-lasting results. Our 24/7 availability means you can count on us, day or night, for emergency repairs or scheduled installations.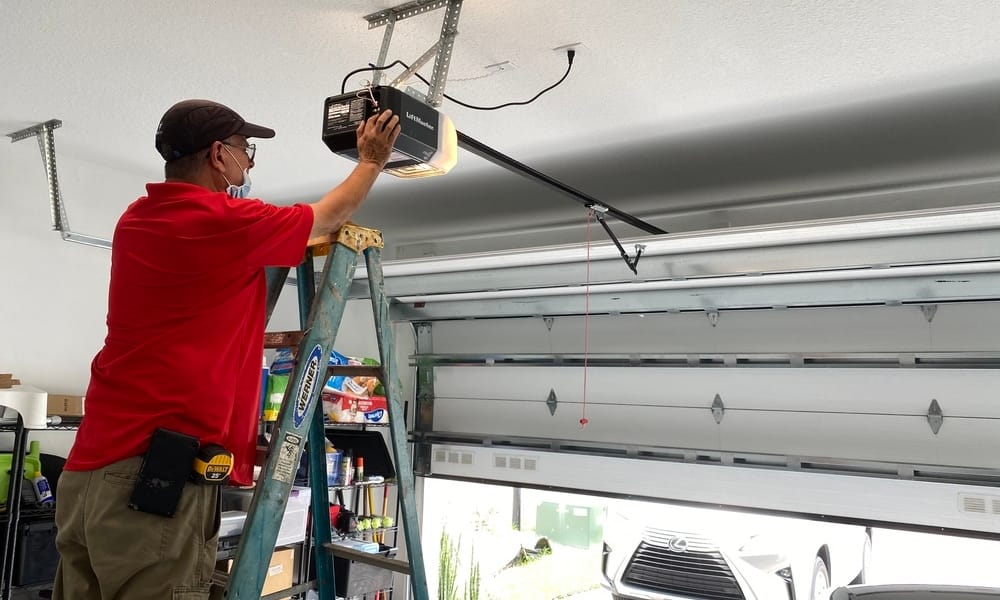 We pride ourselves on transparent pricing, with no unnecessary upsells. Choose CT Garage Door for reliable, efficient, and hassle-free garage door services. We're not just another option; we're your local experts, ready to enhance your home's security and curb appeal with quality garage doors.
Lighthouse Point

GARAGE DOOR SERVICES
CT Garage Door, your trusted source for garage door services in Lighthouse Point. Facing unpredictable weather conditions? We've got you covered. Our professional team specializes in Garage Door Installation and Repair, ensuring your home's protection from the elements. Whether you're dealing with scorching heat or heavy rain, a well-maintained garage door provides reliable shelter. From sturdy steel doors to elegant wood options, we offer a range of door types to suit your needs. Let us safeguard your home with quality garage door solutions.
Garage Door Spring Replacement In Lighthouse Point
Experience seamless garage door performance in Lighthouse Point with CT Garage Door's expert Spring Replacement service. Our skilled technicians understand the critical role springs play in your door's operation. When faced with a broken spring, count on us for swift and efficient replacement. We utilize top-quality, durable springs, ensuring long-lasting functionality. Don't let a faulty spring disrupt your routine. Trust CT Garage Door for prompt solutions, enhancing the security and reliability of your garage door.
Garage Door Installation In Lighthouse Point
Lighthouse Point residents, elevate your home's aesthetics and functionality with CT Garage Door's Installation service. Our professionals handle the entire installation process seamlessly. From selecting the perfect door type to meticulous installation, we've got you covered. Enjoy peace of mind with a new, secure garage door that enhances your property's curb appeal. With a wide range of options, we tailor installations to your preferences. For top-notch garage door installations, trust CT Garage Door.
Garage Door Repair In Lighthouse Point
CT Garage Door is your trusted partner for Garage Door Repair in Lighthouse Point. We understand the importance of a fully functional garage door. From minor adjustments to major repairs, our skilled technicians efficiently diagnose and fix issues. Whether it's a misaligned track, damaged panels, or malfunctioning opener, we've got the expertise to restore your door's performance. Our local service ensures quick response times, so you're never left with a compromised garage door. Rely on CT Garage Door for all your repair needs.
Garage Door Opener Installation In Lighthouse Point
Secure and convenient garage access is a reality with CT Garage Door's Opener Installation service in Lighthouse Point. Our experts install and configure garage door openers for hassle-free operation. Say goodbye to manually lifting heavy doors. We offer a variety of opener options, including smart solutions, tailored to your needs. Experience the convenience of a smoothly operating garage door opener, enhancing both safety and ease of access. Trust CT Garage Door for top-tier opener installations.
Garage Door Cables Replacement In Lighthouse Point
When it comes to garage door safety, don't overlook the importance of cables. CT Garage Door provides professional Cable Replacement services in Lighthouse Point. Our skilled technicians ensure your garage door cables are in perfect condition, preventing accidents and ensuring smooth operation. We use high-quality, durable cables that withstand wear and tear, ensuring your peace of mind. Trust CT Garage Door for prompt and reliable cable replacement services.
Garage Door Maintenance In Lighthouse Point
Preserve the longevity and performance of your garage door in Lighthouse Point with CT Garage Door's Maintenance service. Our professional technicians conduct thorough inspections, addressing potential issues before they escalate. Regular maintenance enhances safety, prevents unexpected breakdowns, and extends the life of your garage door. Let us keep your door in optimal condition, providing you with dependable operation year-round. Choose CT Garage Door for hassle-free maintenance.
Commercial Garage Doors In Lighthouse Point
For businesses in Lighthouse Point, CT Garage Door offers a comprehensive range of Commercial Garage Door solutions. Our experts understand the unique needs of commercial properties, ensuring secure and reliable access to your premises. We provide installation, repair, and maintenance services tailored to your business requirements. Enhance security and functionality with our durable commercial garage doors. Trust CT Garage Door for prompt, professional, and cost-effective commercial garage door services.
"I recently had a new garage door installed by C.T. Garage Door, and I couldn't be happier. The installation process was quick and easy, and the team was incredibly helpful."
"Amazing service! C.T. Garage Door replaced my garage door spring quickly and professionally. I was impressed by their expertise and attention to detail. Highly recommend!"
"Fast, reliable, and professional service from C.T. Garage Door. They installed our new commercial garage door and it's been working flawlessly ever since. Highly recommend!"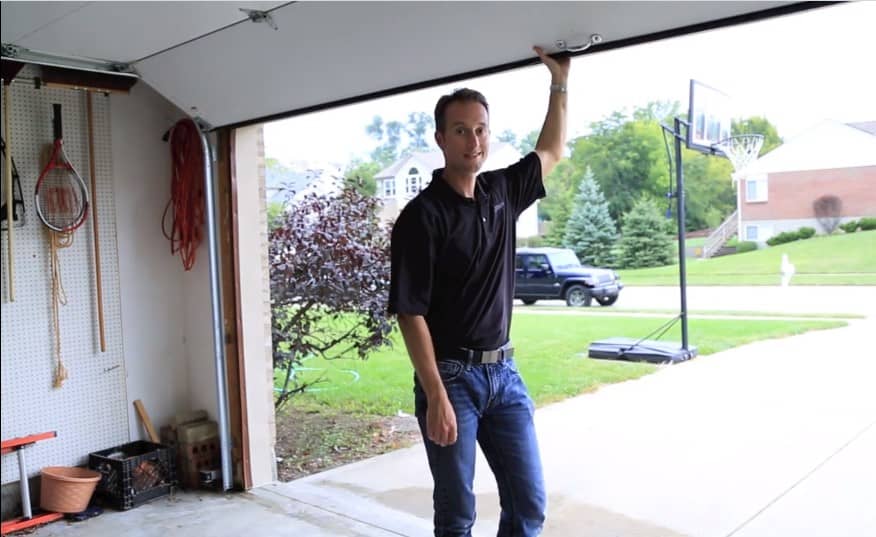 What Client Says About C.T Garage Door
C.T. Garage Door, your one-stop-shop for all your garage door repair, installation, and maintenance needs.
Check out our customer reviews and see for yourself why C.T. Garage Door is the go-to choice for garage door services in the Palm Beach County area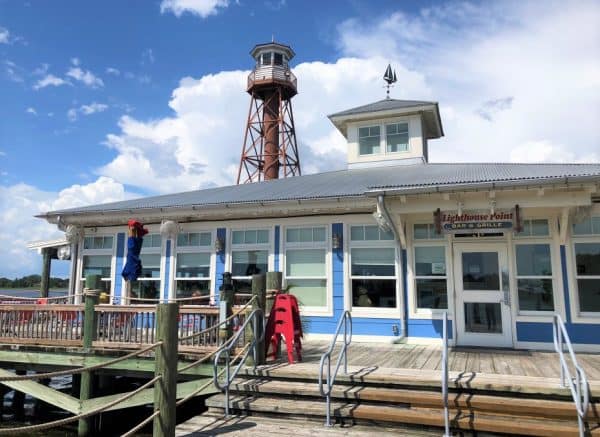 DINING TIP in Lighthouse Point
Nestled within the vibrant community of Lighthouse Point, Sr. Ceviche shines as a culinary gem. This coastal city, known for its picturesque waterfront views and welcoming atmosphere, serves as the perfect backdrop for this esteemed restaurant. Sr. Ceviche, founded by the visionary chefs Alonso Jordan and Eduardo, delivers a taste of Peru's rich culinary heritage to South Florida.
The restaurant's journey began when Alonso and Eduardo, fueled by their passion for authentic Peruvian cuisine, sought to share their love for traditional flavors with the local community. Their dedication to quality and taste quickly gained recognition, with awards like the "Best Traditional Ceviche in Florida" under their belt. This recognition not only reflects the restaurant's commitment to excellence but also the warm embrace of Lighthouse Point residents.
Today, Sr. Ceviche stands as a testament to the harmony between Lighthouse Point's coastal charm and the delectable offerings of Peruvian cuisine. With its third location, Sr. Ceviche continues to enchant locals and visitors alike, ensuring that the restaurant remains an integral part of this seaside community's culinary landscape.
a transparent, no-obligation pricing quote before any work is done. We only recommends what you need, ensuring a fair and honest assessment of the necessary services.