Garage Door Service in Coconut Creek
In Coconut Creek, CT Garage Door is your trusted partner for all garage door needs. From installation to repairs and maintenance, our skilled technicians ensure your door operates seamlessly, providing convenience and peace of mind. Experience professional service and transparent pricing, making us the top choice for Coconut Creek residents.
Same Day Service

Professional Team

Honest and Reliable
Mobile Service
Fast Response
24/7 Emergency Service
Competitive Price
Guaranteed Satisfaction
Coconut Creek

Garage Door Installation & Repair
Choosing CT Garage Door ensures top-notch garage door services in Coconut Creek, specializing in a range of installation and repair services. Our family-operated business brings expert knowledge of various garage door types and their components, guaranteeing optimal functionality and longevity. 
Whether you're dealing with a classic swing-out door or a modern roll-up model, our experienced technicians leverage industry-leading techniques to address any challenges swiftly. For instance, our services cover intricate parts like springs and openers, ensuring smooth operation.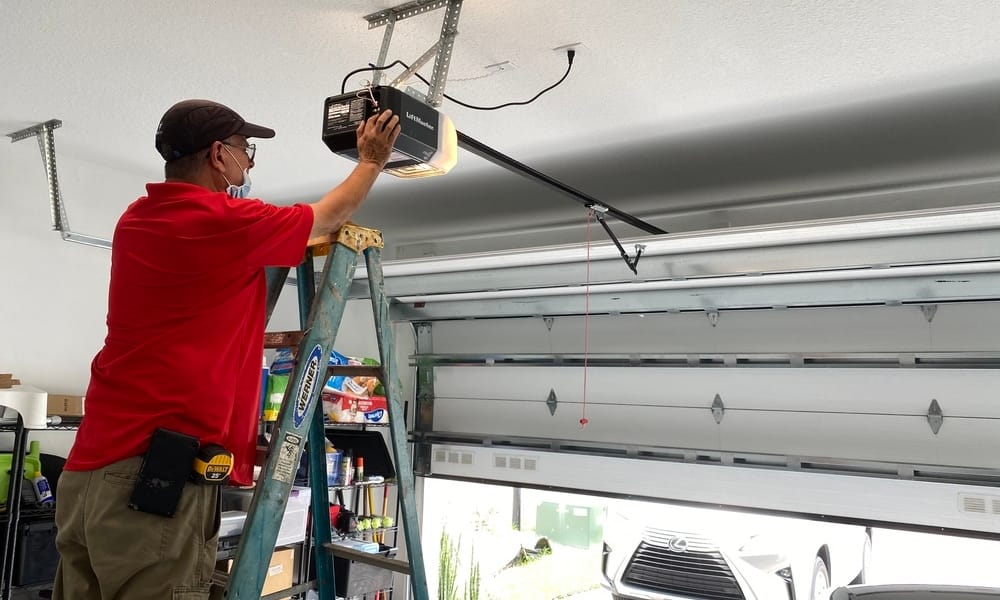 Recognising the diverse needs of the community, our team is available 24/7 to offer quality prompt, efficient services, making garage door concerns a breeze for residents in the area. We're dedicated to delivering With CT Garage Door, simplicity meets professionalism, providing reliable solutions for all your garage door needs.
Coconut Creek

GARAGE DOOR SERVICES
CT Garage Door specializes in Garage Door Installation and Repair services in Coconut Creek, adeptly navigating the local weather conditions which can impact various door types differently. Our knowledgeable technicians, utilizing top-notch parts, address the unique needs of each door, ensuring smooth operation and longevity. For instance, regular maintenance is crucial, especially in areas with fluctuating climates, to avoid unexpected malfunctions. Our approach is clear, concise, and transparent, focusing on delivering expert solutions for all your garage door needs.
Garage Door Spring Replacement In Coconut Creek
Experience top-tier Garage Door Spring Replacement in Coconut Creek with CT Garage Door. Our expert technicians, well-versed in handling diverse door types, promptly address wear and tear caused by the local weather, utilizing high-quality materials to ensure the longevity and optimal performance of your garage door springs. Our approach is clear, offering transparent pricing and valuable insights to keep your garage door operating smoothly.
Garage Door Installation In Coconut Creek
In Coconut Creek, CT Garage Door delivers impeccable Garage Door Installation services. The professional and experienced technicians at our company meticulously install various door types, considering the distinctive weather conditions of the area. We employ the finest materials and methods, focusing on providing lasting solutions and smooth functionality. Our process is straightforward, with clear communication and no unnecessary upsells, ensuring you receive valuable, efficient service every time.
Garage Door Repair In Coconut Creek
Navigate the challenges of local weather with CT Garage Door's superior Garage Door Repair services in Coconut Creek. Our adept technicians address diverse repair needs with precision, utilizing premium materials to restore functionality and enhance the durability of different door types. We maintain clear, concise communication and transparent pricing, offering insights and resolutions to meet your specific garage door concerns, ensuring a seamless, reliable experience for all clients.
Garage Door Opener Installation In Coconut Creek
When it comes to ensuring smooth and hassle-free access to your garage in Coconut Creek, CT Garage Door is your go-to expert for Garage Door Opener Installation. Our skilled technicians understand the unique requirements of this vibrant city, delivering fast and reliable service that keeps your garage door opener functioning flawlessly. With a commitment to quality and efficiency, CT Garage Door takes pride in offering top-of-the-line garage door opener solutions that cater to your specific needs.
Garage Door Cables Replacement In Coconut Creek
Secure smooth access with CT Garage Door, offering meticulous Garage Door Opener Installation in Coconut Creek. Our skilled technicians are proficient in installing a variety of opener models, ensuring seamless integration with your existing system for enhanced convenience and security. We prioritize clear communication and transparent pricing, providing straightforward, professional services without unnecessary upsells, delivering optimal functionality and peace of mind for every client.
Garage Door Maintenance In Coconut Creek
Resolve your garage door cable issues with CT Garage Door's precise Garage Door Cables Replacement services in Coconut Creek. Our adept technicians specialize in addressing cable malfunctions, employing top-quality materials to restore the seamless operation of various door models. We maintain transparent pricing and uncomplicated communication, focusing on delivering effective, long-lasting solutions without the distraction of unnecessary upsells, ensuring each client receives a professional, reliable service experience.
Commercial Garage Doors In Coconut Creek
Maintain the performance and longevity of your garage door with CT Garage Door's comprehensive Garage Door Maintenance services in Coconut Creek. Our dedicated technicians offer routine upkeep to prevent unexpected issues and ensure your door operates smoothly. With clear pricing and straightforward communication, we prioritize your convenience and satisfaction, providing reliable maintenance without unnecessary complications. 
"I recently had a new garage door installed by C.T. Garage Door, and I couldn't be happier. The installation process was quick and easy, and the team was incredibly helpful."
"Amazing service! C.T. Garage Door replaced my garage door spring quickly and professionally. I was impressed by their expertise and attention to detail. Highly recommend!"
"Fast, reliable, and professional service from C.T. Garage Door. They installed our new commercial garage door and it's been working flawlessly ever since. Highly recommend!"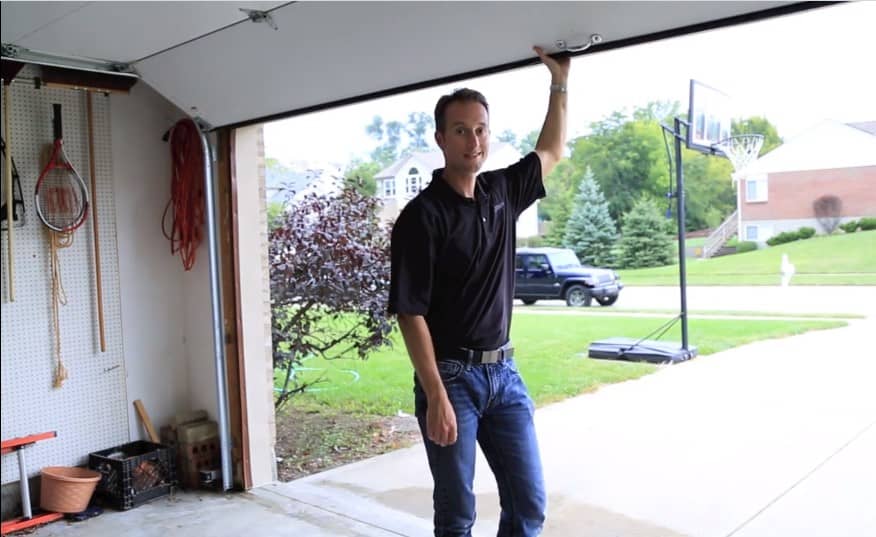 What Client Says About C.T Garage Door
C.T. Garage Door, your one-stop-shop for all your garage door repair, installation, and maintenance needs.
Check out our customer reviews and see for yourself why C.T. Garage Door is the go-to choice for garage door services in the Palm Beach County area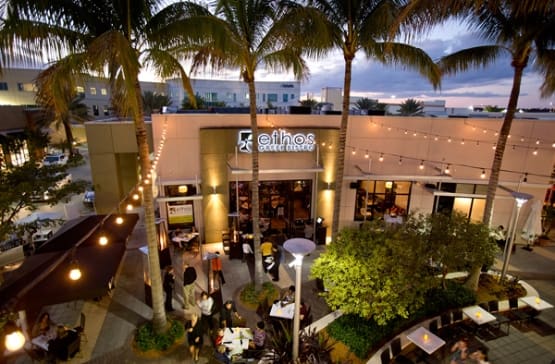 DINING TIP in Coconut Creek
Nestled within the vibrant city of Coconut Creek, Ethos Greek Bistro embodies the spirit of this charming community. Coconut Creek, known for its lush greenery and family-friendly atmosphere, provides the perfect backdrop for Ethos's commitment to authenticity and modern flair.
With deep roots in Greek and Mediterranean cuisine, Ethos Greek Bistro seamlessly blends tradition with contemporary tastes. From their locally inspired dishes to the inviting ambiance, they encapsulate the core values of Coconut Creek—community, diversity, and culinary excellence.
As the neighborhood's premier Greek restaurant, Ethos is a haven for those seeking fresh, high-quality dining experiences. Whether it's indulging in their vegan, vegetarian, or gluten-free options or savoring the meze-style plating, guests can relish guilt-free pleasures while basking in Coconut Creek's warm hospitality. And for those who prefer the comforts of home, Ethos offers a specialty takeout and delivery menu.
a transparent, no-obligation pricing quote before any work is done. We only recommends what you need, ensuring a fair and honest assessment of the necessary services.